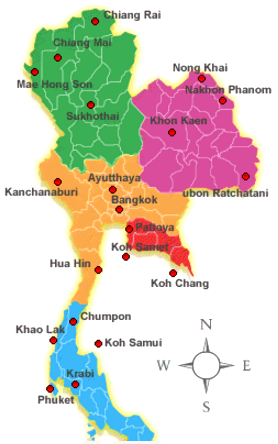 In June 2001, CommServ SIAM was formed as a joint venture between Communication Services Pte Ltd in Singapore and a local Thai partner. Ericsson Enterprise (now part of Mitel Networks Corporation) was keen on this partnership as it promised the Thai market an opportunity to optimize the vast experience of the Singapore customers.
This was to become an important milestone for the Thai market. A natural synergy was created. The Thai's outstanding relationship management skills and the technical competence and experience of the Singapore support team was immediately embraced.
With the support of both end-users and partners, CommServ SIAM continues to thrive and has achieved over 100% growth in its short 3 year tenure in Thailand. With deverse client representation, CommServ SIAM has become the preferred partner particularly for the multinationals and the education industries.
"It is our joint belief that a business built upon respect and openness with business partners, customers and employees; together with conscientious work, will thrive as a respected entity in the Thai community."
– Keith Goh, CEO & Preecha Karuhawanit, MD
Commserv Siam's web site: www.commservsiam.com