MiVoice Office 400
Most versatile solution specifically for medium and smaller sized businesses.
Opens the full performance spectrum of modern business communication.
The MiVoice Office 400 opens the full performance spectrum of modern business communications, meeting professional communications requirements by being highly responsive to innovations and new ways of working. The solution is designed for the small and medium segments, offering strong UCC, contact center and mobility functionality, as well as a broad phone portfolio, all completely integrated with the call manager.
"I would definitely recommend a Mitel system because of the flexibility it gives and because of the easy administration." – Michael Jägers, Movie Park Germany
Modern, Future-Proof and Virtualized
What's more, the market is currently seeing a trend toward virtualization and cloud-based communication. MiVoice Office 400 is also ideal for customers wanting to pursue this route: With MiVoice Office 400 Virtual Appliance, customers can take the smooth path and grow with their business to even more than 600 users.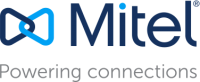 Flexible, Powerful and Future-Proof
       As a highly flexible communications solution that can be adapted to business requirements and the needs of employees, MiVoice Office 400 is setting new standards in its field.
Delivering a flexible, versatile communications solution, MiVoice Office 400 has been specially designed to meet the needs of small and medium-sized businesses, allowing additional users, new telephones or even additional locations to be integrated with ease.
---
MiVoice Office 400 at a Glance
FLEXIBILITY
Open and adaptable infrastructure
Can be expanded to include additional users, end devices, applications and functions at any time
Wide range of built-in and supplementary applications and solutions
---
The Mitel 470 controller can be used for up to 400 users in a stand alone configuration. In a networked system, up to 600 users, that can be distributed on 50 different sites, can also have access to the full range of services offered by the MiVoice Office 400 communication servers. Mitel 470 can also be fitted with an integrated application server. This server allows innovative communication services to be seamlessly integrated into the system. Examples are multimedia communication, unified communications (voice, e-mail, chat, fax etc.) as well as collaborative work.
---