HOSPITALITY COMMUNICATIONS SOLUTIONS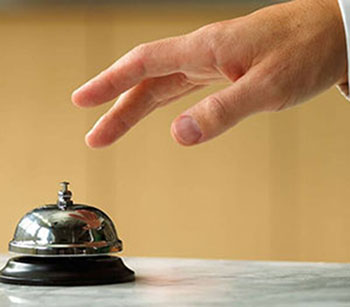 Customer satisfaction is of prime importance for hotels, guest houses, care homes and any business offering guest management services. The entire staff strives for this, from reception to room service. A communication solution, seamlessly integrated into the business processes, perfectly supports employees in their day-to-day work. It increases productivity and quality of services, while keeping operating costs low.
Hospitality refers to the reception and entertainment of guests, visitors, or strangers, with liberality and goodwill. Hospitality frequently refers to the hospitality industry jobs for hotels, restaurants, casinos, catering, resorts, clubs and any other service position that deals with tourists.
Hospitality is about compensating/equalizing a stranger to the host, making him feel protected and taken care of, and at the end of his hosting, guiding him to his next destination.