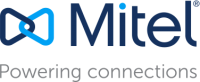 Mitel MiVoice MX-ONE
- A Complete Communications Solution for a Large Enterprise
Mitel's MiVoice MX-ONE is a comprehensive and fully integrated communications solution for medium- to large-sized business and enterprise demands. It can be deployed on premises or in the cloud to deliver feature-rich Unified Communications and Collaboration (UCC) capabilities that enable faster, more effective business communications
Why MiVoice MX-ONE?
The MX-ONE solution enjoys a history of offering unparalleled investment protection to an impressive installed base of more than 60,000 customers in over 100 countries. With the capability for strong redundancy and high-availability, the MX-ONE can scale from a few hundred users to over 500,000 users on a single system.
MiVoice MX-ONE Highlights
JOINING THE EVOLUTION
BENEFITS
FEATURES
The world of business is constantly evolving. Voice is no longer the dominant communication method, data traffic becomes more important every day.
A major market trend sees companies gradually upgrading to totally IP-based systems. Having a communication system capable of handling the demands of modern business, without increasing your overheads, is vital. Mitel designs systems to support the business processes which exist within enterprises. MX-ONE™ is a fully-fledged, server-based communications solution for medium and large enterprises. It is a cost-effective way of achieving your communication goals.
MX-ONE™ offers you converged network voice and data services onto a single LAN. This provides a more effective and cost efficient communication tool. Mitel MX-ONE™ solution enables your enterprise to benefit from a range of powerful applications. Utilizing voice, data and video offers a fully multimedia solution. Improved service levels will have positive productivity benefits across your business. MX-ONE™ has been designed to be the natural upgrade from the MD110 solution, enabling you to gain the full benefit of previous investment.
Mitel MX-ONE™ is a complete vehicle for communications. MX-ONE not only provides a complete telecommunications solution, it is also the tool for Mobility and Unified Communications. MX-ONE is based on open software and hardware environment; standard server and SUSE LINUX™ operating system. Today's users are expected to have all types of communications services combined and integrated in the same application GUI. Furthermore users expect to have all services when they are on the move.
Since long MX-ONE offers mobile extension where mobile phones are features wise integrated with the office communications system. MX-ONE takes mobility and Unified Communications a step further by combining the two. The combination of mobility and Unified Communications leads to full freedom for the employee as to how and where to perform his duties irrespective of device and location. The management solution of MX-ONE is based on industry standards that an IT department will feel familiar with.
Discover the MiVoice MX-ONE Solution
By integrating voice, video and data with mobility, enterprises will benefit from increased efficiency and productivity, particularly for users on the move inside and outside the office. Operational flexibility is enhanced for medium-sized installations by the MX-ONE Express, which provides a bundled, UCC integrated solution. With a fully distributed architecture, the MX-ONE solution can be deployed in a centralized or distributed scenario; as one system or a multi-node system across hundreds of geographically dispersed locations. This deployment flexibility allows for optimized total cost of ownership, regardless of whether you are a single or multi-site business.
Key Solution Components
Complete, SIP-based solution
Multimedia collaboration
Multi-channel contact center
Video conferencing
Unified messaging
Mobile applications
Broad phone portfolio
Industry specific applications
Extensive reporting functionality
One-point entry management suite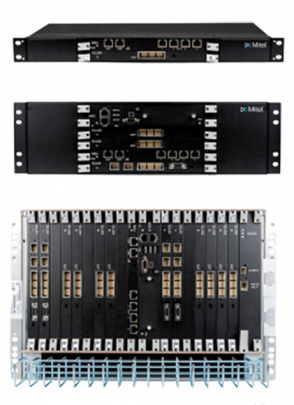 Related Products and Solutions